Supporting CYC-Net
Important background information about CYC-Net funding may be found here.
Go here to see who is already supporting our work.
Want to advertise on CYC-Net? Go here.
Donations

If you have a Paypal account or Credit Card, you can use this link to donate directly to CYC-Net.
Donations from the USA


Use this link to donate to CYC-Net through the CYC-Net International Education Fund (USA). Money from this fund is used to support CYC-Net international education in making available free CYC resources as well as supporting networking and CYC training worldwide.

IMPORTANT
In the USA, donations qualify under the 501(c)(3) non-profit tax code and may be deducted from federal income taxes depending on your personal tax situation. Donors in the USA will receive a letter acknowledging their donation. Please note that only DONATIONS are tax deductible. Goods or services purchased through CYC-Net do not qualify.
Recurring Donations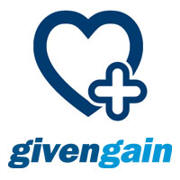 This option allows you to set up regular monthly support for CYC-Net as well as make once-off donations.
Donate by Cheque or Bank Transfer
Go here to pay by cheque, electronic funds transfer, or if you require a pro-forma invoice.