The Network
Direct contact with literally thousands of CYC colleagues around the world ... you are invited to initiate or participate in any discussion.
External websites linking directly to CYC-Net (October 2016)
1171
CYC-Net moderated discussion group members (2016 average)
3957
Daily visitors to CYC-Net (Last 3-month average)
1372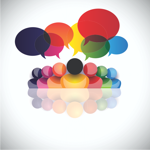 Discussion
Age of CYC practitioner / Autism and parenting styles / Child neglect within poverty? / CYCs reacting to situations / Drama, dance as therapy / Ethics testing? / Eating habits and health in residential care / Feeling like a failure? / Impact of violence on children's development? / Kids hanging around staff / Leaders/future leaders in our field? / Mixed age groups? / Profoundly stupid ideas 1 / Profoundly stupid ideas 2 / Relationships / Residential child care - is it really necessary? / Should child and youth care workers study social psychology? / Stability of medication / Systems in crisis / Taking kids home? / The system and legislation? / Using 'self' in interaction with children? / Wetting the bed / Work on the streets? / Who gets supervision?