The Network
Direct contact with literally thousands of CYC colleagues around the world ... you are invited to initiate or participate in any discussion.
External websites linking directly to CYC-Net (October 2016)
1171
CYC-Net moderated discussion group members (2016 average)
3957
Daily visitors to CYC-Net (Last 3-month average)
1372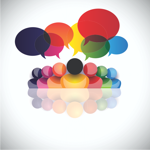 Discussion
Activities and resources for younger children? / Corporal punishment / Child neglect within poverty? / Did I make the right call? / Handling discouragement / Incorporating drama therapy? / Line manager / Medi-counselling? / Nature-based interventions? / On 'cheaping' ourselves / Personal development and self-care / Reconnecting youth with family? / Relationship between management and frontline careworkers / Same sex relationships? / Spirituality as a development domain / Terminations and transitions / Transfer of basic life skills - are CYCs adequately prepared? / Use of the word non-compliant? / Values / Values in practice? / Welcoming package for children under 12? / Working internationally? / Youth tried as adults?