The Network
Direct contact with literally thousands of CYC colleagues around the world ... you are invited to initiate or participate in any discussion.
External websites linking directly to CYC-Net (October 2016)
1171
CYC-Net moderated discussion group members (2016 average)
3957
Daily visitors to CYC-Net (Last 3-month average)
1372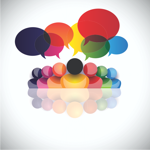 Discussion
Authoritarian staff / Anti-bullying curriculum? / CYC practice the same as Youth Work? / Clinical psychologists? / Dual qualified residential workers? / Earning respect / Investing in mental health training / Language, manners, respect / Not liking a youth / Outcomes of therapeutic residential work? / Physical disabilities? / Private practice / Qualitative analysis software / Regression in young children / Runaway teens / Self-esteem group / Systems in crisis / Taking kids home? / Therapeutic rooms? / Upcoming placement in women's shelter / What should and what shouldn't be allowed? / Youth not taking consequences seriously?