The Daily News ...
Viewpoints, Reports, Opinions, Press Releases and Other Journals
UK: How one council is making children-in-care profiles focus on needs not risks
USA: Include older foster youth in implementation of Family First
UK: Rise in young people seeking help over peer-on-peer abuse
USA: Youth with high stress need mentors carefully chosen to match with them
UK: School support for pupils affected by domestic abuse goes national
Canada: Provincial tuition waiver program helps young people formerly in government care
Links ...
How can you keep kids safe online, in social media?
Canada: Manitoba Government releases report on children in child welfare system
From the CYC-Net Archives ...
The Lighter Side ...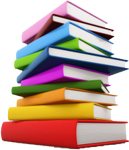 Readings on ...
Activities and Play, Addiction, Administration, Adolescents, Attachment, Assessment/Outcomes, Behaviour, Boundaries, Bullying/Teen violence, Child Abuse, Children's Rights, Community, Competence, Conflict, Culture/Society, CYC: The Profession, Delinquency, Development, Discipline, Education, Engaging, Ethics, Family, Foster Care, History, Humour, Intervention, Juvenile Detention, Life Space Work, Love, Milieu, New CYC Workers, Outdoor Education, Parents and Parenting, Peers, Philosophies, Practice, Programs, Punishment, Relational Practice, Residential Care, Resilience, Restorative Practice, Runaways/Homelessness, School, Self, Sexual Issues, Special Needs, Strengths, Stress and Self-care, Success, Supervision, Theories, Therapy, Training, Transitions, Treatment, Voices of Youth, Youth crime and Juvenile Justice