Daily News ...
Friday 20 January 201

7
ViewPoint ...
The new nature movement: Not going back to nature, but forward to a nature-rich civilization
Link 1 ...
Give the kids more time off
Other Journals ...
Many youth with ADHD given antipsychotic drugs: study<![endif]-->
Archives ...
Mark Smith: Differing values
Report ...
Youth services in London cut by £22m
Opinion ...
USA: Invest in foster children today for a better tomorrow
Today ...
Parent in prison: How to protect the well-being of the child
Link 2 ...
The power of talking sideways to children
Press Release ...
Ontario strengthening Child Welfare, improving outcomes for youth
Cartoon ...
Today's Cartoon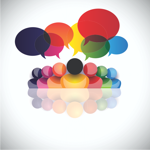 Discussion
Advice about out-of-school employment / Attachment theory? / CYCs reacting to situations / Child and youth homelessness / Dating co-workers 1 / Dating co-workers 2 / Feeling like a failure? / Home visits / Incentives / Limits to helping clients? / Neo-colonial/post colonial critiques of residential child care / Oppositional Defiant Disorder? / Physical disabilities? / Quality of parenting/care in early childhood / Runner in kindergarten? / Self harming / Stability of medication / Technological barriers in the therapeutic relationship? / Vulnerable youth in the education system / Worksheets on aggression/anger? / Youth that identify as LGBTQ?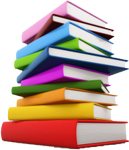 READINGS ON
Success
Donohue, Park, Lyman, Charles 1, Charles 2, Charles 3, Vidal, Gannon, Bykowicz, Momphard, Cotton, Raghunathan, Beck, Kreider, Evans, Forster, ERIC 1, ERIC 2, Pierceall, Krueger, Ballantyne, Lloyd, Bandura, Neugebauer, Martin, Alexander & Shaw-Benson, McCarter, Yu-Ting Lee & Kleiner, Berry, Roush, Dunnewind, Hilvers, Valore, Pelton, Blair, Parker, Woodard, Hawke, Muller, William Evans, Discussion 1, Maclean, Jarrett, Timothy Evans, Discussion 2, Pregent, Webber, Cook, Stein