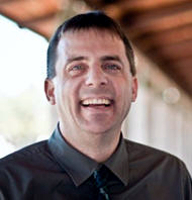 James Freeman

USA
James Freeman
, MA, CYC-P lives in Southern California with his wife and three children. He has over 25 years of experience in relational child and youth care across various settings, including out-of-school programs, family camping, sports, and child welfare. He holds a masters degree in organizational leadership and is the training director for Casa Pacifica Centers for Children and Families. In addition to serving on the board of CYC-Net, James serves on the boards of the Association of Children's Residential Centers and the Child and Youth Care Certification Board. James writes a monthly column for
CYC-Online
and regularly facilitates training on child and youth care topics.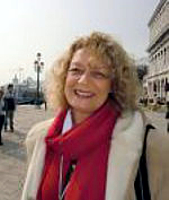 Lee Loynes

SOUTH AFRICA
Lee Loynes
is CEO of Girls and Boys Town, South Africa. Lee joined GBT South Africa in 1993 and has been at the helm of the organisation since 2007. Prior to that, her career focused on clinical work with high risk families and youth and consulting and training to the Child and Youth Care field. Lee feels honoured to be a role player in the youth-care field where her goal is to find solutions that help challenged youth get a better chance at life – and Shine. She has served on the CYC-Net Board since 2009. Her educational background includes a Bachelor of Arts Degree in Social Work from the University of the Witwatersrand in Johannesburg; a Master of Science in Child and Youth Care Administration from Nova University in the US and is working towards completing her PhD.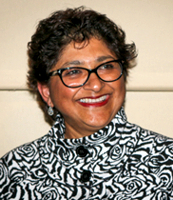 Zeni Thumbadoo
SOUTH AFRICA
Zeni Thumbadoo
has dedicated her working life to the children's sector in South Africa – in direct service provision, contributing to children's policy and legislation, advocacy and model development. She has worked in a children's home, as a consultant to the Department of Social Development, as a trainer in child and youth care work and as a coordinator of a process of piloting of innovative projects linked to transformed policy in the building of children's services in the democratic South Africa. Since 1997 she has worked as the Deputy Director of the National Association of Child Care Workers. She has contributed to the professionalization of child and youth care work through: spearheading various advocacy campaigns linked to the statutory recognition of the child and youth care field; serving on the Standards Generating Body for Child and Youth Care Work which developed national standards for the training of child and youth care workers; serving on the statutory regulatory body, the Professional Board for Child and Youth Care; and representing South African child and youth care work in various national and international forums. Zeni is currently further championing the recognition of child and youth care work through the national scale up of the Isibindi model which aims to develop 10,000 child and youth care workers serving 1.4 million children in a five year period. Zeni completed her Master's degree in child and youth care work with distinction and is currently registered as a doctoral student. She serves as the Vice Chairperson on the Steering Committee of the Global Social Service Workforce Alliance and also a member of the Board of Directors on CYC Net. Zeni is also a honourary lecturer at the Durban University of Technology in South Africa.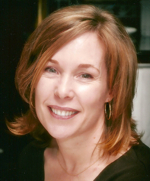 Jennifer Davidson

SCOTLAND
Jennifer Davidson
is the Director of the Centre for Excellence for Looked After Children in Scotland (
Celcis
) that promotes quality experiences for children, young people and their families in public care. Her interests involve children's daily lived experiences in care alongside guarantees of international rights in child and youth care practice. From Canada, the United States and the UK, Jen has held practitioner, academic, policy and leadership positions in child and youth care, social work and professional education. She also enjoys the fun of raising 2 wee boys with her partner Andrew.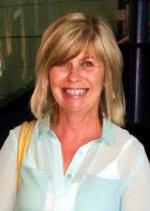 Heather Modlin

CANADA
Heather Modlin
has worked with young people in residential care for more than 25 years. She is currently Director of Key Assets Newfoundland and Labrador. Heather is a former president of the Council of Canadian Child and Youth Care Associations, an active member and former President of the Child and Youth Care Association of Newfoundland and Labrador, a founding board member of the Child and Youth Care Educational Accreditation Board of Canada, a board member of the Child and Youth Care Certification Board and the International Child and Youth Care Network, and an editorial board member of the
Relational Child and Youth Care
Journal. Heather has a Master of Science in Child and Youth Care Administration from Nova Southeastern University and is a PhD candidate and sessional instructor in Child and Youth Care at the University of Victoria.
Randolph Oudemans
ReAct's founder, Randolph Oudemans, has a passion for working with children and youth. This area of activity has been a consistent and important part of his life. He grew up in Indonesia, and then worked as a teacher and youth director in several countries (Indonesia, Australia, France, U.S.A.). After earning an MBA in International Business in the U.S.A., he has since spent more than 20 years working in international business mostly in Europe and Asia. Working with ReAct allows him to combine his business experience and humanitarian efforts. See:
http://www.careinaction.asia/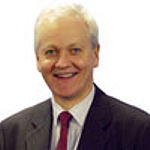 Graham Bell

SCOTLAND
Graham Bell
is CEO of Kibble Education and Care Centre, Paisley, Scotland.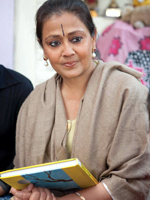 Dr Kiran Modi

INDIA
With a doctorate in American Literature from Indian Institute of Technology, Delhi, and as co-author of a series of books on Life Skills and Health for children, Dr Kiran Modi is a person of varied interests, including the media and children's theatre as well as being a founding member of several Trusts and Foundations working for the disadvantaged in India.
Besides direct work with Child and Youth Care, in the Udayan Ghar Programme, in UDAYAN CARE, a 22-year-old Trust, Dr Modi is also the Founding Editor of the bi-annual journal, 'Institutionalised Children: Explorations and Beyond', focused on South Asia. Through direct work, running group homes for children and aftercare programmes for youth, writing papers and organising training programmes, seminars and conferences, she has been advocating for better standards of care in Child and Youth Care practices across India and South Asia region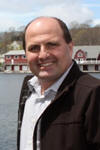 Ernie Hilton

CANADA
Ernie Hilton
, MSc. Child & Youth Care Administration, has worked with HomeBridge Youth Society, Nova Scotia, for 27 years as a Youth Care Worker, Youth Care Supervisor, Director of Youth Care and is currently the organizations Executive Director.
"CYC-Net is an exceptional internet-based utility providing incredible opportunities to learn and connect with other professionals, from around the world. As an administrator of a not-for-profit, youth-care-based service provider needing cost-effective training and resources, the CYC-Net is an invaluable asset to have available for employees. It is an honour and a privilege to be a CYC-Net Board member."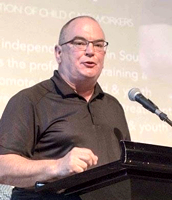 Andy Leggett
CANADA
Mark Strother

USA
Mark Strother
, M.A. Ed., is the Executive Vice President and Chief Operating Officer for Cal Farley's in Amarillo, Texas. His areas of special interest are in Adventure-Based experiential programming (including Equestrian Assisted Growth and Learning), trauma informed care, the application of brain research, and the utilization of technology. Mark has been married 23 years to Deb and has four children.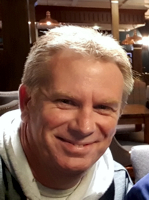 Martin Stabrey

SOUTH AFRICA
Martin Stabrey
is the owner of Pretext Publishing in Cape Town, South Africa and Chief Operating Officer of CYC-Net. He is married to Helen and they have two daughters, Kirsten and Tamara.
He is a product of the South African child care system, having spent most of his childhood at
St. John's Hostel
, Cape Town.
He studied Economics and Information Systems at the University of South Africa.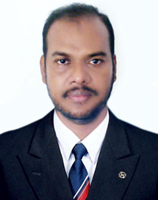 Dr Tuhinul Islam
BANGLADESH
Originally a 'forester' by initial training, Tuhinul decided to change the course of his career, through a chance visit to a children's education centre in a slum of Khulna district in Bangladesh. He was awarded a PhD in Social Work and Social Policy for a thesis entitled 'Residential Child Care: The Experiences of Young People in Bangladesh' from the University of Edinburgh, UK. Tuhinul also has an MA in International Child Welfare from the University of East Anglia, UK and an MBA in Human Resource Management. He has over 20 years of leadership, operational and strategic management, teaching, research and practice experience in the fields of residential child care, child welfare management, child protection, brothel, sex workers, orphanages, madrasah, gender, education, healthcare and development in Bangladesh, Malaysia and the UK.
Currently Tuhinul is a Senior Research Fellow (part-time) at Northern University Bangladesh; a Director (part-time) of Education and Child Development Programmes of a national NGO in Bangladesh serving over 500000 children and their families and a Technical Director (part-time) of a Children's Home catering service for over 1200 indigenous children. He has preferred to work within NGOs, education and research organizations together in order to have a better understanding of the issues affecting children and their families thus to bridge the gap between academia, practitioner organizations and policy-makers in order to strengthen the rights of children.
Tuhinul has been part of several Government appointed committees and NGO networks to influence policy reforms in Child and Youth Care in Bangladesh for example, rules of Children Act 2013; child friendly space (CFS) and alternative child care policy.
Frank Ainsworth, Sibylle Artz, Meg Lyndsay, Mordecai Arieli, Lesley du Toit, Thomas J. Mächler, Karen vanderVen, Werner van der Westhuizen.