ACYCP Salary, Benefits and Issues Study
As a member of the international CYC community, ACYCP is undertaking this survey to collect information on current salaries, benefits, and the most important issues that practitioners want to see addressed. This information will be used to inform future public awareness efforts to improve the field and its services to children, youth, families, and communities.
The Association for Child & Youth Care Practice, Inc. (ACYCP) is child & youth care practitioners, service providers, and state and regional professional associations in the United States working together to improve child and youth care (CYC).
To encourage participation, we are offering a $100 PRE-PAID VISA MASTERCARD. Participants in the survey who would like to sign up for the drawing will find a link at the end of the survey. The link will provide a method for entering the drawing and providing your contact information. The drawing information is NOT CONNECTED to your responses in the survey so all your answers will remain anonymous. The drawing will be held December 15th, 2020.
SCOPE
The survey is open to anyone working in child, youth, or family services, in any capacity, in any practice setting, and in any geographic region or country. ACYCP will be distributing the survey worldwide in collaboration with our international colleagues. We encourage you to forward this announcement to other CYCs and groups who can provide information.
RESULTS
The information collected by the survey will be made generally available following the completion of the project. For more information, email cycoffice@youthworkacademy.org
TIME
It typically takes less than 5 minutes to complete the survey. The collection of data will end November 30, 2020.
DATA PROTECTION
The information collected in this survey is provided anonymously. It will be reported aggregately so that no individuals are identified.
INFORMED CONSENT
Because this is a research study and we intend to publish the results, we need to verify that you understand the scope and purpose of the study and are willingly consenting to participate. If you have additional question or concerns, please contact us at cycoffice@youthworkacademy.org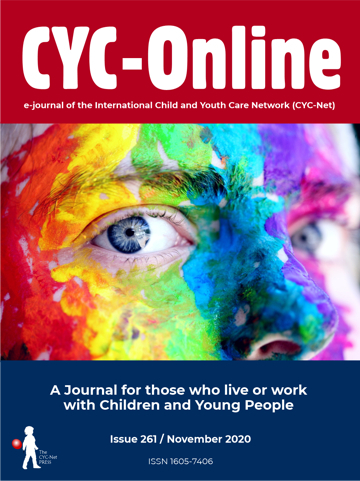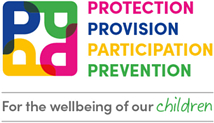 COVID 4P Log
Together, we can inform a global understanding of the necessary policies and practices for children's wellbeing during this COVID-19 pandemic. Join policymakers and practitioners from around the world, working to support children's wellbeing. Contribute to our study that is designed to help us to better understand the ways practitioners and policymakers protect children, provide for their unique needs, enable their participation in decisions that affect them, and prevent harm, at different stages of the current pandemic.
CYC-Net is delighted to partner with our colleagues at the Institute for Inspiring Children's Futures, University of Strathclyde, and with a range of other international partners, to help develop the COVID-19 4P Log – a smartphone App created especially for practitioners and policy makers who are working to support children's wellbeing, to log their lived reality and experiences throughout this pandemic.