Subject Reading
Find these articles and thousands of others in our Subject Readarounds section

Recent Additions ...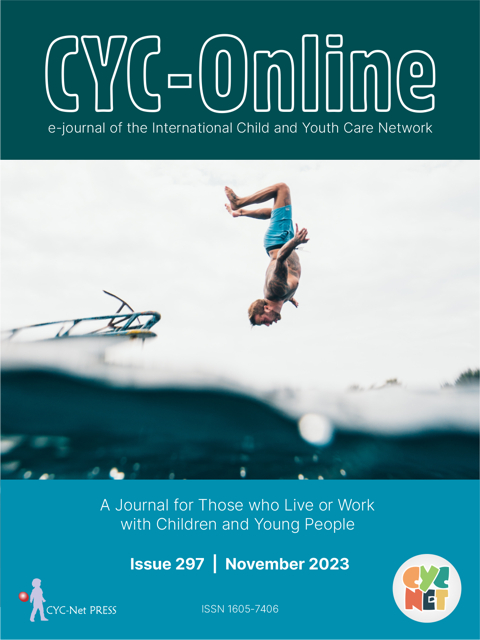 The November 2023 edition of CYC-Online (No. 297) has been released.
Contents
Editorial Comment: 'Awards' and 'Rewards' in Child and Youth Care \ Tuhinul Islam
Love \ Travis Sampson
Children and Peace \ Kiaras Gharabaghi
The Transformative Role of Empathetic Communication: For the sake of ourselves, our families, and our world \ Mark Bertin
'They feel like another child in care has their back': An exploration of peer support between looked after children in Scotland \ Sheena Irvine and Ruth Emond
The Question of Deadly Programming \ Hans Skott-Myhre
Our Children's Children \ Brian Gannon
Postcard from Leon Fulcher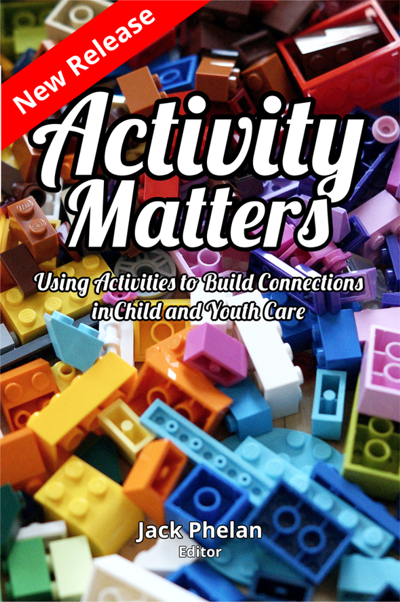 Activity Matters: Using Activities to Build Connections in Child and Youth Care
This book is organized as a text for college level Child and Youth Care students, but it also is a resource for practitioners who need a practical guide to build more effective activity-based approaches.
Creating recreational experiences that are useful, fun and impactful, is a very large part of working in the life space. Practitioners must be fully prepared to use activity work to support the young people and families that they serve, and this book is designed to train newer CYC staff in the complexity of doing those activities.
The title Activity Matters is both a challenge and a reminder that Child and Youth Care programs can be powerful change agents for young people and families, and the use of well planned and theoretically sound activity experiences will create meaningful and effective results.
Available in e-book and paperback. Get you copy now.