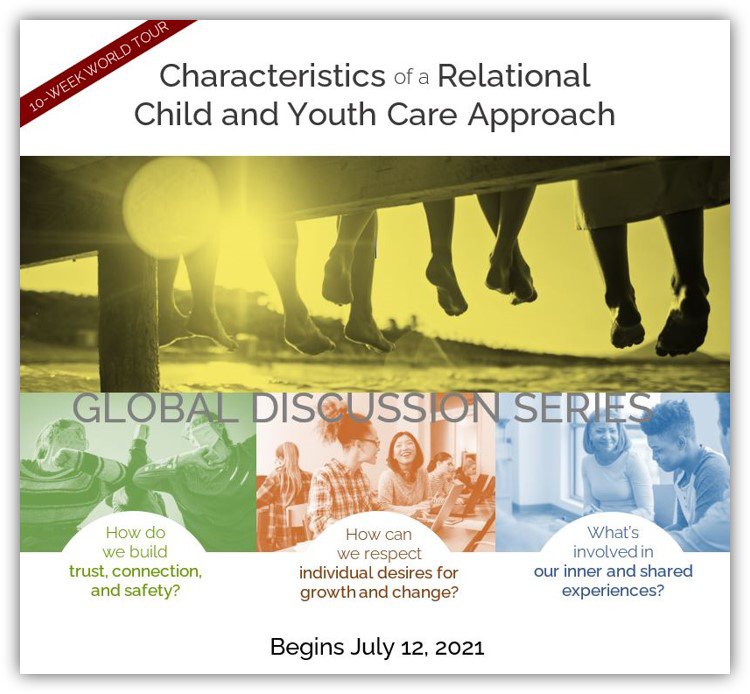 GLOBAL DISCUSSION SERIES
Characteristics of Relational Child and Youth Care
The Characteristics of Relational Child and Youth Care express some of the most critical aspects of caring for young people. Grab a tea or coffee and join us for a virtual discussion series covering these essential topics.
Each 60-minute session will include a brief presentation and facilitated discussion by CYC-Net associate editor James Freeman and other special guests. We've timed the sessions across a variety of time zones to include voices from across multiple cultures and countries.
Attend all sessions and receive a 10-hour certificate in the Child and Youth Care competency domain of Developmental Practice Methods.
REGISTRATION AND RATES
Register at https://training-grounds.net/cycseries
Individuals: $199 USD
If the fee is a barrier let us know and we can help.
Organizations: $999 USD
Purchase 10 spots for the price of 5.
Questions? Email admin@cyc-net.org