Single Donations and Monthly Donations

If you have a Paypal account, Credit Card or Debit Card, you can use this link to donate directly to CYC-Net. You may also send Paypal payments to admin@cyc-net.org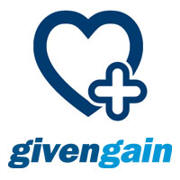 Like Paypal, this option allows you to set up regular monthly support for CYC-Net as well as make once-off donations with a credit or debit card.
Tax Free Donations from the USA
Tax free donations to CYC-Net may be made through the CYC-Net International Education Fund (USA). Money from this fund is used to support CYC-Net international education in making available free CYC resources as well as supporting networking and CYC training worldwide.

IMPORTANT
In the USA, donations qualify under the 501(c)(3) non-profit tax code and may be deducted from federal income taxes depending on your personal tax situation. Donors in the USA will receive a letter acknowledging their donation. Please note that only DONATIONS are tax deductible. Goods or services purchased through CYC-Net do not qualify.
Cheque
Send to:
207 Rue L'ile de Belair E. Rosemere, Quebec, Canada J7A 1A8

Please include a note with your full name and address (so that we can thank you). If you wish to remain anonymous, please let us know.
Direct Funds Transfer
CANADA
Account Name: CYC-NET
Bank: Royal Bank of Canada
Account number 1013267.
RBC Financial Institution # 003
Branch: Les Jardins Rosemere, 396 Grande Cote, Rosemere, Quebec Canada, J7A 4R2
Transit Number: 07591
S.W.I.F.T. No: ROYCCAT2 (ABA #, for USA transfers) 021000021

SOUTH AFRICA
Account Name: CYC-NET
Bank: First National Bank
Account number 62021665106
Branch: Blue Route Centre, Tokai Road,
Tokai, South Africa
Branch Clearance Code: 200409
S.W.I.F.T. FIRNZAJJ029
Need a Pro-Forma Invoice?
Send us an email here. Remember to include recipient details.