Resources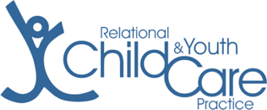 Search our RCYCP e-journal article database
Reading Resources

Visit our CYC Subject Readarounds here
More Reading Resources ...
Foundational texts for CYC practice and theory
Selected background readings in CYC
CYC Practice Hints
What loss and grief look like for children and youth in care
Therapeutic Residential Care for Children and Youth: Consensus Statement of the International Work Group on Therapeutic Residential Care
Dr. Karen VanderVen has been one of the most vocal advocates about points and level systems withing the CYC field. This is a collation of Karen's 'Points Pack' – a collection of reflections, references and other inspirations around points and level systems.
Professional Journals
To have a journal listed, contact us here.
Podcasts and Videos

Archived CYC Discussions