POSTCARD FROM LEON FULCHER
From the United Kingdom: Watch out for the ash!
Hi ya! Spring is finally coming to the British Isles after a history making winter. And just to give us an extra thrill, the Icelandic volcano Eyjafjallaj–kull – pronounced AY-yah-fyah-lah-YOH-kuul – blew its top. Try saying that for a CYC party game!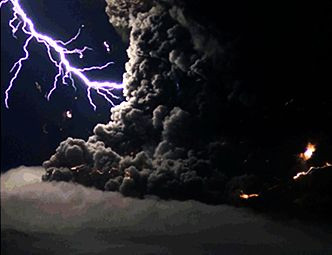 Eyjafjallaj–kull volcano
Perhaps you, or friends and family were amongst the multitudes – along with me – stranded as the ash cloud closed UK airspace and spread across Western Europe! With at least 2 memorable examples of 747 aircraft falling from the skies after flying through volcanic ash, UK airspace was shut down for longer than any other time since the start of commercial air travel. Having once lived near Mt Saint Helen's and having a friend who was flying directly towards that volcano when it last erupted, it was a no brainer for me waiting to see if Eyjafjallaj–kull would stop bellowing! 4 trains and 12 hours later, I got home and have followed family travelogues ever since.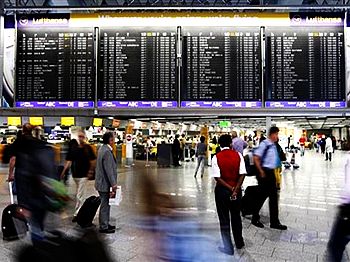 European Airports were closed
For a start, this volcano erupted during the Easter Holiday break, when thousands of children are out of school. Tens of thousands had travelled on package holidays with their families to all parts of the globe and few of these young people were in attendance when school resumed. About 1 in 5 teachers were also left stranded in different parts of the world. Placement agencies barely coped with the urgent demand for relief teachers. Travel stories have continued by car, train and sea. Even the new cruise ship Celebrity Eclipse sailed off to Spain to rescue British holidaymakers stranded by the ash cloud. Those were the lucky ones. Children on school trips and those with working class families on pre-paid package holidays to the sun without credit cards or money endured far greater challenge.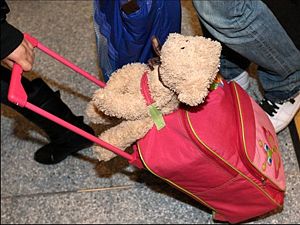 Many an extended Easter Holiday break
Getting family members home safely was a theme that resonated through a book I've been read whilst travelling by train. CYC graduate students should check out *Kinship care: Fostering effective family and friends placements by Elaine Farmer and Sue Moyers, London, Jessica Kingsley Publications, 2008, ISBN 9781843106319. It offers unique glimpses into the realities of contemporary family and kinship care.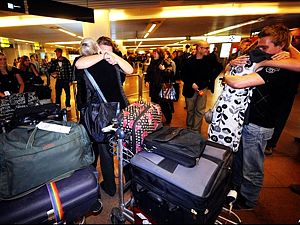 Returning home became a major challenge!
These Bristol University researchers employed a simple yet clever research design to select matched, comparative samples of 100 children and young people placed in non-relative foster care and 100 placed with family or friends, across 4 departments and for different lengths of placement. Case file reviews compared characteristics of the young people in each type of placement. These were followed up by interviews with young people, carers, parents and social workers. Very good Western-style research.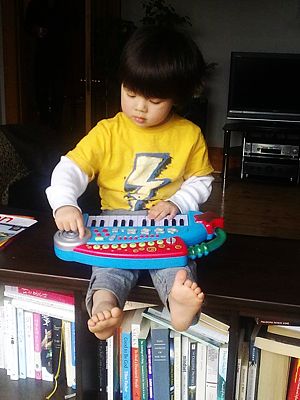 Play it again, Buddy
It was scary to see how often social workers and managers with duty of care responsibilities were placing children and young people in State care with grandparents or family members with chronic health problems, often without financial supports available to other children in care. Kinship care can easily become a "dumping ground" for cases that departmental managers want closed to reduce financial responsibilities. Life in continuing poverty was a frequent outcome. The State relies on emotional attachments with family and "blood ties" to give back responsibilities to kinship carers, regardless of outcomes. I keep wondering: Is this a re-run of public sector spending cuts for care elsewhere? Travel well and stay calm!