POSTCARD FROM LEON FULCHER
From: England
Hi Everyone!
It sure would be nice to see you at the 9th International Child and Youth Care Conference in Ft Lauderdale, Florida! If you haven't registered (AND, if you haven't had a break in the sun for TOO LONG) check out LastMinute.com and at least daydream about joining us at the Global Warming, sorry Global Warning conversations that will be going on all around the 9th ICYC conference sessions. Get-togethers like these help to get everybody thinking, networking and sharing ideas!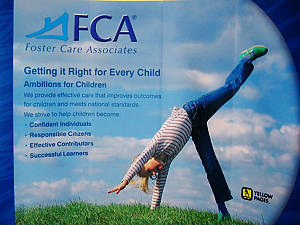 Getting it right for every child!
I got to thinking about the child and youth care gathering in Ft Lauderdale at the end of May after receiving delegate information sent to those attending the XVII World Congress of the International Association of Social Educators and Social Paedagogerne in Copenhagen at the beginning of May. More than 600 delegates from more than 40 countries!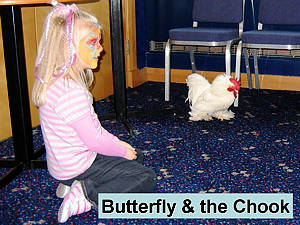 Nurturing curiosity and creativity
Happy Koninginnedag and May Day which launches 2009 International Child and Youth Care Week. I think we should be proclaiming May 2009 as the First International Child and Youth Care Month! Child and youth care workers join important international gatherings at the beginning AND at the end of the month! I also send warm greetings to those attending the Newfoundland and Labrador, and the PEI Provincial Association Conferences! We wish them well with their gatherings. May is going to be a month for celebrating child and youth care "everywhere!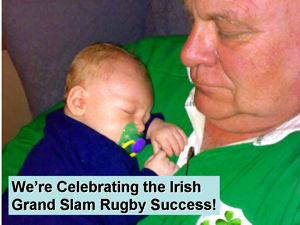 Celebrating Irish Grand Slam Rugby success with wee Jacob
My first ever Postcard from Leon was posted at CYC-Online in May 1999 "from Beijing after a walk on the Great Wall. Ten years later I am writing from England. A really important Looked After Children Report was published here last week when the House of Commons Committee on Children, Schools and Families, Third Report was released via the internet. See the Report and note what is said about Relationships at:
http://www.publications.parliament.uk/pa/cm200809/cmselect/cmchilsch/111/11102.htm
Paragraph 29 says:
Building a Care System Founded on Good Relationships
We believe that the greatest gains in reforming our care system are to be made in identifying and removing whatever barriers are obstructing the development of good personal relationships, and putting in place all possible means of supporting such relationships where they occur.
House of Commons, Children, Schools and Families Committee
Third Report: Looked-After Children, 2009.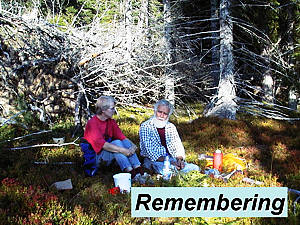 Remembering "Orienteering isn't the same on your own
Students out there amongst readers who stumble across this Postcard from Leon, I would urge you to go to the website and find out what the Looked After Children Report actually says. It will be worth a whole lot of points if you used that material in future assignments about best practices in child and youth care work. And remember that May is International Child and Youth Care Month!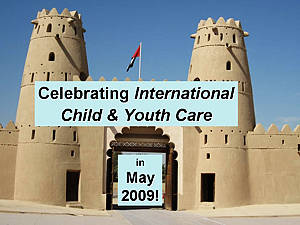 Celebrating International Child & Youth Care Month – 2009
Some child and youth care teachers, lecturers, trainers or field supervisors out there may stumble across this Postcard. If you do, accept my recommendation to go to the website above about English children, schools and families. Digest what is contained in that important social policy analysis and think of how you might use it in cross-cultural or comparative social policy assignments. It's May! "Think-CYC!