postcard from leon fulcher
New Year, New Decade
It's hard to believe that another year has come and gone, or that we are about to start another decade! How time flies when you're busy and having fun. One can count on child and youth care to offer plenty that will keep us busy, but also a lot of fun – even in the face of challenges. I hope this finds you well with New Year's resolutions all listed. Be sure travel is on your list, but if having fun isn't, then ADD IT Now!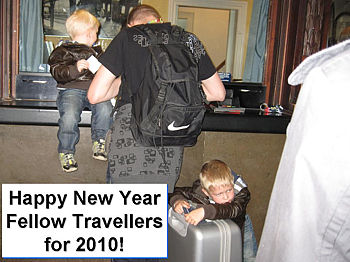 I remember taking this photo at the Copenhagen train station. It reminds me of travel stops over the years, especially when parents or carers are travelling with children. Copenhagen featured prominently in the media at the end of 2009, highlighting both the frightening prospects of global warming as well as the politics of climate change. I've been thinking about how global challenges around saving the planet might have benefitted from a child and youth care approach. What if delegates at the UN gathering in Copenhagen had started with an approach that values inclusive decision-making and consensus politics? When the powerful make decisions behind closed doors, no matter how powerful, we aren't likely to get "buy in" to the decision. It's like professionals gathering behind closed doors to decide what a young person needs.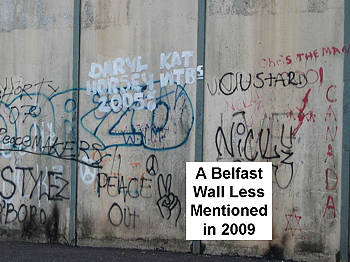 Reflecting back over the year, I've also had cause to remember the important roles played by peacemakers. In 2009 there have been celebrations about tearing down the Berlin Wall. I couldn't resist another image of graffiti found on an almost forgotten Belfast wall that separates Catholics and Protestants. This, too, reminds me that child and youth care frequently encounters walls and barriers. A child and youth care approach seeks to enable children, young people and family members to move around or through walls, or even to dismantle walls altogether. Peacemakers, as well as politicians, could learn a great deal from child and youth care, and vice versa!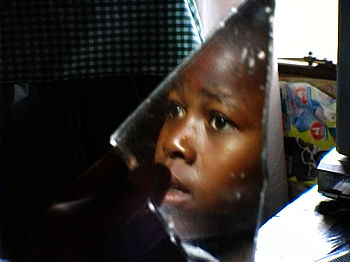 Experiences during the past year have also reminded us of the huge number of children who are without parents – for whatever reasons – whether HIV-AIDS, war, violence, poverty, drugs, or neglect and abuse. The world gasped when the Ryan Report was released about the abuse of Irish children and young people in out-of-home care. The "duty of care" is a sacred duty, and one which child and youth care workers cannot ignore in their moment by moment interactions with children.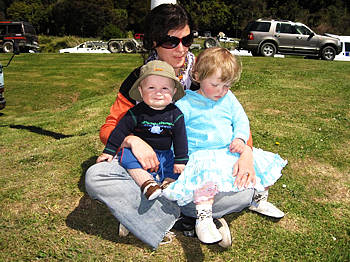 We were also reminded again and again that good parenting matters. For both Tia and Uru – as for all children – the daily life approach adopted by parents makes a huge difference in their futures. When child and youth care workers step in and provide alternative out-of-home care, we are reminded that good enough parenting is all important. Being a good counsellor is simply not enough! Child and youth care workers require skills to cook, support creative activities, as well as engage with birth family and extended family members in helping to overcome barriers.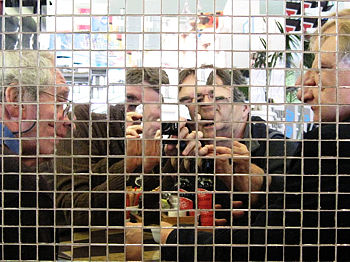 Finally, we are reminded, that child and youth care workers all over the world turn to CYC-Net for help. Students seek help with assignments. Tutors seek help and materials for teaching. Managers seek materials that help them and their employees, to work more professionally and responsively. Remember, CYC-Net needs your care and financial support in 2010 to keep going! That's how care works – with reciprocity!