POSTCARD FROM LEON FULCHER
From New Zealand
Kia ora and greetings everyone! Having fled the record-breaking cold and snowy Northern Hemisphere winter for a Southern Hemisphere summer, we've been experiencing one of the coldest and wettest summers in New Zealand history! Still, a lot has been happening. I've been especially interested in charting progress with The Big Walk which has involved 80 young people from around the country walking the length and breadth of New Zealand – by a variety of methods – towards the Harbour Capital Wellington. There all the teams of young people re-gathered to meet with politicians and leaders of commerce and industry to discuss how to address the needs of New Zealand youth. For details, check out http://www.thebigwalk.org.nz.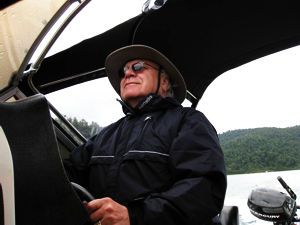 Care work involves navigating through uncharted waters
Sadly, New Zealand has a very poor record when it comes to young people's health and wellbeing. The rates of youth suicide, death from vehicle injuries, unplanned pregnancy, and drug and alcohol use are amongst the highest in the western world. Many argue that in order to improve the health of New Zealand's young people, it is necessary to understand the issues they face, realising that young people's health and wellbeing depends on healthy families and communities, and environments that nurture and inspire them. A nation like New Zealand needs coordinated efforts "journeying through uncharted waters – to bridge the traditional silos of health care, social services and education" in pursuit of an holistic approach to youth wellbeing.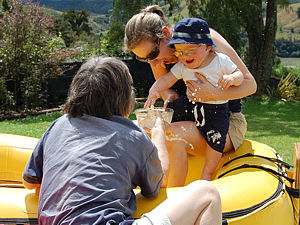 Journeys that include family play times
Again and again I've been struck by the number of children who don't have opportunities for family play time. Whether because of socioeconomic, political, cross-cultural reasons, or simply because of inadequate parenting skills and fragmented extended family supports, many children simply don't have opportunities for purposeful play times with family members. Play is often viewed as a time-filler, with TV, videos and computer games used to occupy minds and not nurturing care.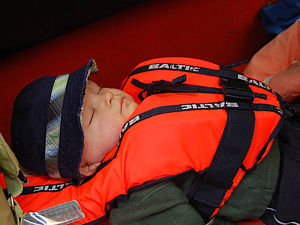 Cultural safety is part of safe care
Much is said about safe care but rarely does this incorporate notions of cultural safety where cultural experiences and the meanings given to events receive careful consideration by child and youth care workers or social workers. While attempts are made to guarantee the health and safety of children and young people in out-of-home care, such attempts frequently result in risk-averse decisions. Learning opportunities through play and activities are curtailed often without thinking of children's learning.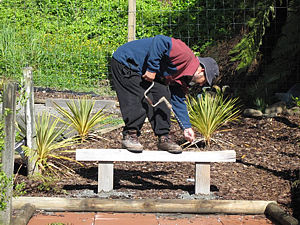 Outcomes are important for care leavers
Outcomes for care leavers are also essential. However, these rarely take account of the developmental needs of children and young people. Instead, outcomes are written by policy makers and service managers concerned with improving services for the total population of children and young people. As important as these may be, developmental care still needs to be tailored to the personal capacities and learning styles of individual children. Such matters received little attention for care leaver Sam who "like many young people "experienced abuse in the name of care. Sam's talent as an artist helped him survive, even though the scars of bad caring persist.
Early learning experiences are important!
Think about how you nurture developmental learning experiences for the children or young people with whom you work! Care isn't just about tending to the routine needs of children day to day. Care that matters also involves thinking outside the box!