POSTCARD FROM LEON FULCHER
From New Zealand
Gid'aye everybody! I'm still in New Zealand but now packing for my return to the Northern Hemisphere. It will be a severe test moving from the 28 degree C Summer temperatures to wintertime in the Colorado Rockies, my next port of call. I became a Grandparent for the first time at the end of 2008! So a stop-off in Ft Collins features prominently during the next leg of my journey, to meet young Jacob Andrew. Highlights during this stay have got me to reflecting on child and youth care practices.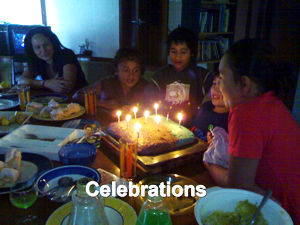 Participation in family celebrations got me thinking how important it is for child and youth care workers to find living group opportunities to celebrate transitional events "birthdays, end of year graduations, personal achievements, activity successes or even sobriety anniversaries. Such events bring people together and connect them through shared activity. If the activity is fun and everybody has a good time, then a transitional event is celebrated and shared by everyone in that child's living group.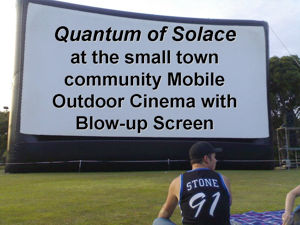 Then of course there was the mobile cinema experience where I watched the latest James Bond thriller while sitting on a bean bag in a park with hundreds. This got me thinking about the number of children and young people in the world who don't get to go to the cinema. Access to television or DVDs helps, but I wonder how many mobile cinema operators are travelling around rural communities during the Summer time, offering the cinema using a blow-up screen and sound system in a paddock?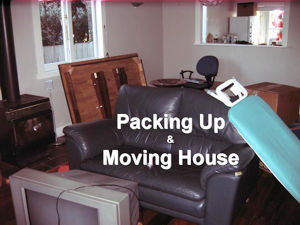 2008 was a year that saw a lot of packing up and moving home for members of our family. Our upheavals have been trivial when compared with the plight of peoples in Africa, Asia and Central Europe moving home as political or economic refugees. What do we know about the child and youth care work (undertaken through many different job titles) in care and support work with political and economic refugees? Please can we invite you to write about this important work for CYC-Online?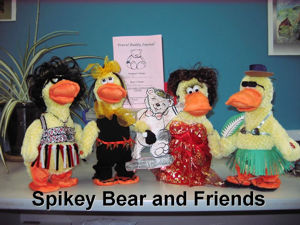 Finally, I need to say Hello from Spikey Bear to Evan K and his classmates at the Charlton Heights Elementary School in Ballston Lake, near Albany, New York. Congratulations also go to teacher Andrew Haluska for his 2008-2009 learning project using the Travel Buddy Journal. Each pupil in Andrew's primary school classroom received a picture of Spikey Bear. In the classroom these were coloured and identified as the personal teddy bear of each pupil. The Travel Buddy Journal was then posted off to a trusted contact with the instruction: You have the honour of hosting my Travel Buddy. Please visit for a few days, take him places and love him a bit. Then write a short note in his journal telling about yourself and what you did with my bear. When you send me on, can you do my class a favour and send a postcard to let me know where my Travel Buddy is? We are keeping track of each Travel Buddy's adventure on the map in the classroom. Spikey Bear met 4 new Quackie friends at Key Assets NZ: Hinemoa, Nevisian Queen, Diva & Kiwi Girl. The Quackies are all heading off on a new adventure in Scotland, via. Australia.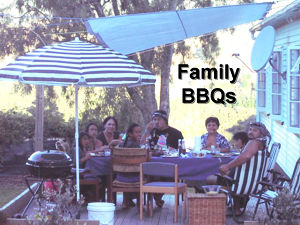 Start planning now for the best possible summertime learning opportunities you and colleagues can plan with the children and young people in your care. Enjoy planning!