POSTCARD FROM LEON FULCHER
From Boise
Kaixo (Hello!) Boise-koa naiz. I'm from Boise and good fortune let me visit my home valley during Jaialdi, the celebration which happens every five years during the Basque Festival marking the Feast of San Inacio (St. Ignatius of Loyola). Since 1987, Jaialdi has become one of the largest Basque celebrations in the world. The word jaialdi (pronounced "hi-all-dee") means "party", and few communities know how to throw one better than the Basque people of Boise. Food, music, dance, sports, partying and meeting up with old friends and family members – all celebrating what makes Basque culture special. Some 45,000 Basques converged on Boise for Jaialdi 2010 – from Spain and France, Australia, California, Nevada, Oregon, Washington, New York and elsewhere. Nearly 800 performers took part, from wood choppers to dancers, musicians to weight lifters; all sharing their Basque cultural traditions.
The Basque people came as shepherds to escape Franco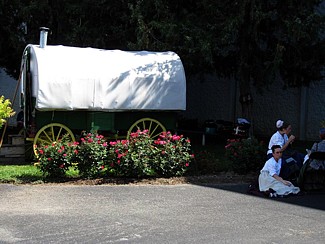 The Basques peoples traditionally inhabit an area known as the Basque Country, a region located around the western end of the Pyrenees Mountains which straddles parts of north-eastern Spain and south-western France. Large numbers of people from this region fled to other parts of the world during different historical periods, often for economic or political reasons. Many were employed in sheepherding and ranching, maritime fisheries and as merchants around the world. The largest of several important Basque communities in the United States is in the area around Boise, home to the Basque Museum and Cultural Center which hosts the Jaialdi festival for the entire Basque Diaspora every five years.
Cultural relevance remains vibrant amongst American Basques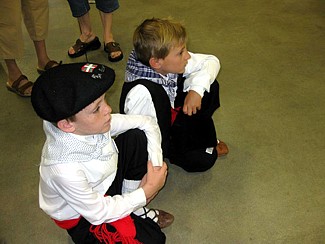 During the 28 year reign of General Franco, the Basque people suffered terrible oppression. Their unique language, culture, customs, style and traditions were all banned. While limited autonomy was granted to the Basque Region after General Franco's death in 1976, a minority of the Basque peoples continued to press for their own independent state. Four decades of intermittent violence ensued.
Cultural dancing for all ages starts with the little ones!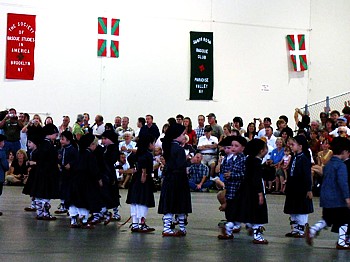 The Basque separatist group known as ETA first emerged in the late 1950s as a clandestine resistance movement opposed to the military dictatorship of General Franco. ETA has been blamed for killing more than 800 people during its four-decade fight for independence. Repeated Spanish governments refused to negotiate with ETA until such time as they ceased violent attempts to achieve their objective. It was ETA's offer of an indefinite ceasefire in 2006 that marked the first real step towards finding a solution to nearly a half century of violent struggle.
Celebration of shepherding traditions in remote places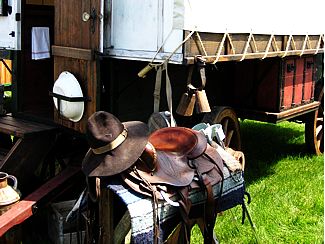 But this political history was barely visible during Boise's Jaialdi 2010 celebrations. It was clear, however that the old people have continued to share their stories and history with their children, grandchildren and great grandchildren, keeping cultural traditions alive and vibrant in other parts of the world. Whether one speaks of cultural sensitivity, cultural relevance, cultural security or cultural safety, one thing was patently clear at Boise's Jaialdi 2010: Basque culture survives wherever Basque people gather. I was left wondering how many of the rest of us invest so heavily in keeping our own cultural traditions alive. How does this feature in our CYC work?
Solar panels and air conditioning for traditional accommodation