postcard from leon fulcher
From New Zealand
Winter greetings from Manakau and the Horowhenua region of New Zealand's North Island! After a year in the desert, it has been wonderful returning to the New Zealand winter rains and the many shades of green that make up its garden landscape. Since arriving in mid-June, I've thought a lot about young people leaving care. In particular, I've been thinking about what happens to "belongings" when young people are preparing to move on to a new living arrangement and life space environment. Kids often come into care with few belongings. Such belongings offer valuable reminders of by-gone times and past relationships. As a child or youth care worker, have you ever thought about the word "belonging"? Belongings offer important indicators of belonging for young people in care. Belongings and belonging are closely related. When staff welcome a young person into care, that young person's belongings may be viewed with suspicion. In the hustle and bustle, we don't always stop to think about how belongings may be important to a young person's sense of who they are.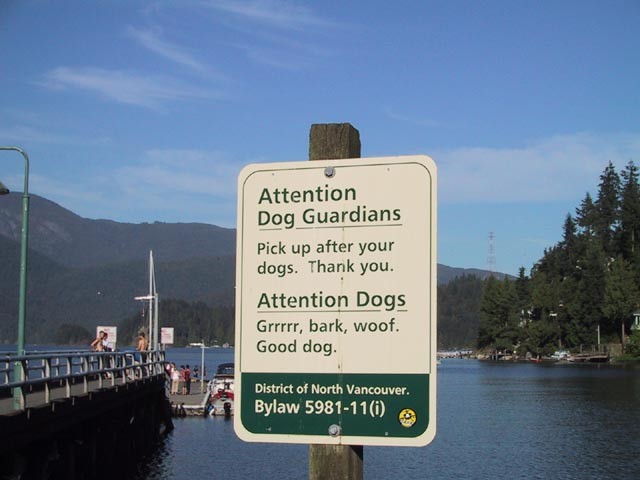 Attention Dog Guardians!
I am reminded again, of the importance of helping children and young people in care develop and maintain some kind of scrapbook, photo album or video archive that attests to who they are and their sense of belonging to physical places and relationships with particular people. Along the way, selected mementos, photos or correspondence take on special meaning and become transitional objects that young persons often display, store, discard or lose as they move through adolescence and young adulthood. When was the last time your staff group identified and discussed what "transitional objects" are in evidence in the life spaces of the children or young people with whom they work? When it comes to leaving care or moving on to another care environment or life space, transitional objects and "my belongings" take on real significance for young people. Issues might arise about storage of personal belongings, theft or damage to personal belongings, and the way personal belongings are presented in the life space offer important messages about a person's sense of belonging.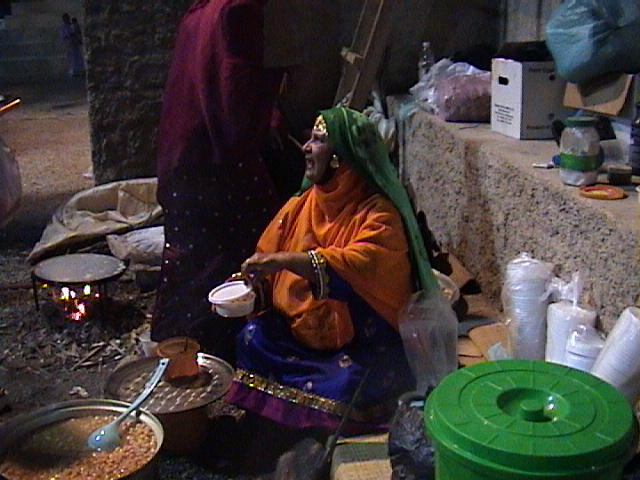 Omani Woman Merchant selling her wares in Muscat
Then of course a young person's sense of personal belonging may be associated with family belongings and possessions. Families in many parts of the world, like New Zealand, Bangladesh, Southern China and Southern Europe have been stripped recently of possessions and personal belongings in the face of severe flooding. American and Canadian families have lost belongings to the ravages of wild fires. Families without possessions or adequate housing struggle for survival in the Darfur Region between the Sudan and Chad. Families who have lost their belongings through natural disaster, poverty, war or famine are left feeling insecure to the point where estrangement replaces any prior sense of belonging. Other families find that possessions and personal belongings get all wound up with expressions of love and meaning in relationships, where rewards and acts of gratitude are translated into gifts and possessions. Some families' houses thus fill up with possessions and personal belongings that become the focus of fierce divorce settlements. When families are faced with a move they often have to take stock and re-assess the extent of their personal belongings, asking what might be discarded, stored or taken with you. The same thing happens on a different scale with each young person leaving care. They leave, hopefully feeling more confident and competent about their own sense of belonging in a purposeful community life. What belongings young people take with them as transitional objects and those they stash may be worth reviewing as child or youth care workers help young people prepare for leaving care.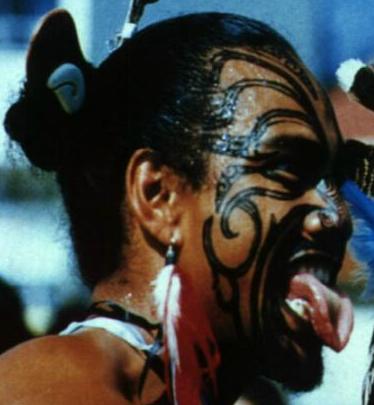 Young Maori Warrior performing a Haka
What lessons might you share about belongings or leaving care?