postcard from leon fulcher
From South Auckland
Kia ora! Warm greetings to all of you from South Auckland where I've been helping to establish a new foster care service and raise the status of foster carers (read child and youth care workers). we're making a conscious effort towards improving outcomes for looked after children and young people here. The idea for this initiative grew out of the IFCO (International Foster Care Organisation) Conference in Hamilton, New Zealand last year where opportunities for further developments in foster care were identified. The new foster care agency – Key Assets New Zealand – is named through acknowledgement that foster carers "more than anyone else "have the greatest long-term influence in the lives of looked after children and young people. Like that of its parent agency Foster Care Associates in the United Kingdom, the Key Assets NZ service motto is "quality care in a family setting".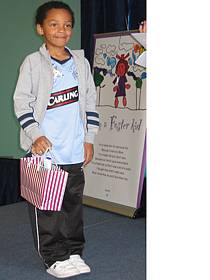 Every kid needs at least one person in their life who is really crazy about him!
There are a variety of reasons why South Auckland became the target location for this new foster care service. A third of the New Zealand population live in Auckland. It is a large, cosmopolitan region with the largest concentration of Polynesian peoples in the world, especially in South Auckland. New immigrants feature prominently, with large working class family neighbourhoods filled up as second and third generation New Zealanders, Maori, peoples of the Pacific and Asia, from the UK and Europe, and from everywhere else in the world have moved in hope of making a new living and contributing to New Zealand life. Some said "If you really want to make a difference in the lives of looked after children and young people in New Zealand, start in South Auckland where the need for child and youth care services are greatest."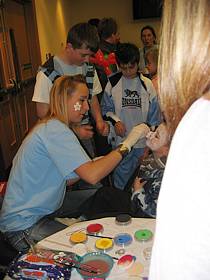 There are many faces to Foster Care!
An integrated package of supports will be made available for Foster Families:
24 hour emergency back-up support, 7 days a week, for advice or direct intervention;

Team Parenting that locates the young person and their carer(s) at the core of a network of multi-disciplinary professionals who guide care and education planning;

On-going training and development;

Financial packages like those in Western Europe where registered social pedagogues get full-time salaries to provide care for young people in their homes. If one asks someone to leave the full-time work force to become what Bronfenbrenner (1979) claimed "every child needs at least one person who is really crazy about him or her" then you must pay them properly for what they do.

At least 21 days of paid rest and respite care for the foster carer family; and

Support activities for the foster carer's children and young people who viewed as partners in the foster care process.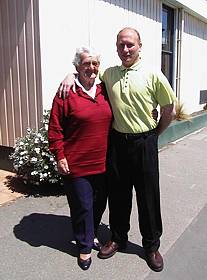 Foster carers are ordinary people doing extraordinary things
I'd love to hear from foster carers interested in building a CYC network of people interested in trying to influence local, regional, national and international conversations about foster care. we're interested in collecting life stories from carers, young people and adults who lived in foster care and the outcomes they achieved through those life experiences? Do foster kids still maintain contact with you after leaving care? What care do you get as a carer? That's it from me for now, take care!