postcard from leon fulcher
From Wellington
Hello Child and Youth Care Workers, wherever you are. Here in the South Pacific, we have just started a new academic year, with 270 17 and 18 year-olds moving into Weir House at the weekend to begin their studies at Victoria University. Most have left home for the first time, so the excitement is still humming about the place as classes began this week.
You may recall the court case I wrote about last year involving a child who was abused while living in a Child Welfare licensed foster home. The High Court decision handed down last month found that the State had fulfilled its duty of care obligations to CJ but the State was held vicariously liable for the actions of foster parents. There is no doubting that this case will pose important implications for the State's ongoing relationships with foster parents.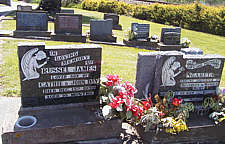 Duty of Care Obligations for the Care of Children
The legal profession and law courts in other Commonwealth countries will now be reviewing the case of S v The Attorney General (2002) for its finding that the State carries vicarious liability for the behaviour and actions of foster parents and other child and youth care workers appointed to carry out the State's duty of care mandate with children. Typically, vicarious liability has been held to exist in employment situations, where employers are seen as being liable for the acts of employees in the course of their work. Lister et al v Hesley Hall Ltd (2001) found that the employers of residential care workers appointed to care for children were vicariously liable for the actions of their employees, in that case sexual abuse of children in a school hostel.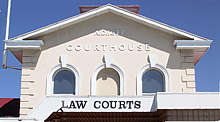 High Court of New Zealand: State has Vicarious Liability
In the case of S v The Attorney General (2002), the Court found that the foster parents had committed a breach in the duty of care for foster children in their home. The Court found that the State is obliged by law to provide care for a child if s/he is abandoned. The State has either to do so itself through a State or private institution, or through individual families assuming the State's obligations as foster parents or as adoptive parents. This brings the relationship between State and caregiver(s) more closely into one of principal and agent. If State agencies are not to be vicariously liable when they deal with children informally – avoiding statutory interventions – and avoiding formal care, then the very statutory regime designed to protect children may itself be undermined. It may be that the risks associated with foster homes are greater than institutions, but with a prospective benefit to the children of living in a family situation. There was no evidence to show, however, that risks of abuse in foster homes are in fact greater than the risks in institutional care. The Court found compelling reasons in favour of finding vicarious liability in such circumstances as this case detailed. It found the State should be liable for the vicarious acts of licensed foster parents or other child and youth care workers with a duty of care mandate.
You may want to give the findings of this High Court case a couple moments of reflection. Both you and your employer could be held liable or vicariously liable for your actions as a child or youth care worker.
Take care!