postcard from leon fulcher
From Eire
How time has flown by since we spent a week in Ireland for the Resident Managers' Association annual conference at Dundalk, up near the border with Northern Ireland. Everyone said the weather had been so good but it certainly turned cold and wet while I was there visiting the Emerald Isle. Still, that did little to dampen the warmth of the welcome or the caring of the people involved in Irish child and youth care work.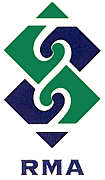 The Resident Managers' Association promotes quality care
Within hours of arriving by air from Abu Dhabi via Amsterdam (without my suitcase!) I found myself on a train heading west to Galway and what proved to be a stimulating and rewarding time with resident managers there in the West of Ireland. I was met by one of the Resident Managers, Joe Coughlin and his young son Eoin who asked his father about the "man from Abu Daddy" whom they were going to collect at the train station. Joe explained that I was involved in child and youth care work, to which Eoin replied: "I know how to mind children! You hold their hand. You tell them that ya love them. You tell them right from wrong. And ya play with them if they want you to". Now I ask you, isn't that just a truly fine summary – from a 7 year-old – about the basics of child and youth care work?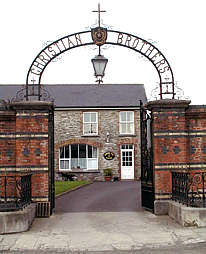 The Christian Brothers have a long history in Eire
For those of you who have never visited Ireland and wonder what child and youth care is like there, of course reading Niall McElwee's monthly contributions elsewhere on CYC-Online will help. What I've come to understand is that the whole history of child and youth care in that country is fundamentally connected with the social conscience and avocation of the Catholic church through the work of the Christian brothers and sisters. There's has been a history of commitment rarely seen elsewhere, and tremendous good has been offered to Irish children and young people for generations. Sadly, as found elsewhere, there have also been instances where children and young people have been abused in care, and that legacy is now working its way through the entire Irish system of social care. One of the most depressing features for me in all this has been the sense of shame that now pervades the Christian brothers and sisters who in all too many ways have pulled back from child and youth care, just when their contributions are arguably most needed.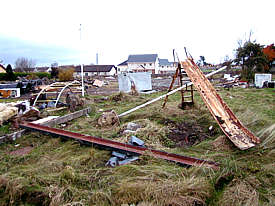 Site of 2 former Galway Children's Homes
I was driven by the site of two former children's homes to see what has happened after the property was sold by the local Catholic sisters for redevelopment. As one can see, the playgrounds are now empty and the sounds of children playing are no longer heard there. The site was being cleared to build more than a hundred new housing units and children will have little room to play, except on the streets or in the school yard across the street. The Christian brothers and sisters of Ireland have been traumatised by the accusations of abuse. While some abuse did occur, with tragic consequences for the children and young people involved, a wider tragedy has also followed as the good caring brothers and sisters who remained steadfastly committed to children and young people have themselves withdrawn from the sector and the consequences for social care in Ireland are likely to be immense. Thanks Eoin for reminding us what caring for children is all about!