Daily News ...
Friday 17 February 201

7
ViewPoint ...
Giving students wifi has made lessons chaotic
Link 1 ...
US: Before learning coping skills, juveniles must be taught to control their body
Other Journals ...
More time off leads to better motivated children<![endif]-->
Archives ...
The meaning of objects of significance in residential programmes for young persons in South Africa
Report ...
Auckland: Youthful city plan progresses
Opinion ...
Australia: Former residential care worker blows whistle on system that is 'failing' children
Today ...
UK: Early deaths among care leavers revealed
Link 2 ...
Why it's never too early to start reading with your kids
Press Release ...
Smurfs team up with United Nations in 2017 for happier, more peaceful, equitable world
Cartoon ...
Today's Cartoon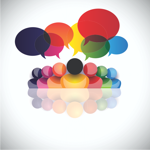 Discussion
Activities and resources for younger children? / Corporal punishment / Child neglect within poverty? / Did I make the right call? / Handling discouragement / Incorporating drama therapy? / Line manager / Medi-counselling? / Nature-based interventions? / On 'cheaping' ourselves / Personal development and self-care / Reconnecting youth with family? / Relationship between management and frontline careworkers / Same sex relationships? / Spirituality as a development domain / Terminations and transitions / Transfer of basic life skills - are CYCs adequately prepared? / Use of the word non-compliant? / Values / Values in practice? / Welcoming package for children under 12? / Working internationally? / Youth tried as adults?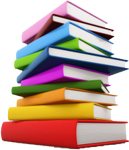 READINGS ON
CYC-The Profession
Esdz, Linton, Allsopp, Anglin 1, Anglin 2, Nightingale, van Weezel & Waaldijk, Garfat, Naidoo, Lewis, Hoffman, Demers, Demers & Gudgeon, Vanderven 1, Kipling, Vanderven 2, Winfield, Barnes, Hardy, Denholm, Krueger, Fewster 1, Fewster 2, Phelan 1, Millar, Phelan 2, Bowie, Stuart 1, Stein, Fox, Gharabaghi, Burton, Freeman, Phelan 3, Skott-Myhre 1, Stuart 2, Gharabaghi 1, VanderVen 3, Skott-Myhre 2, Skott-Myhre 3, Gharabaghi 2, Freeman 1, Digney & Smart, Skott-Myhre 4, Gannon, Krueger, Smith, Skott-Myhre 5, Ricks, Modlin, Smart & Digney 1, Skott-Myhre , Gharabaghi 3, VanderVen 4, Magnuson, Freeman 2, McGrath & Pope, Skott-Myhre, Gharabaghi 4, Pirnasar, Smart & Digney 2, Smart & Digney 3, Newbury, Ward, Phelan 4, Holden et al