The Daily News ...
Viewpoints, Reports, Opinions, Press Releases and Other Journals
Australia: Abused Indigenous children need safe homes, not derailed debate, says peak body
USA: Educational success curbs effects of child abuse, neglect
UK: Lessons about risks of gambling piloted in schools
Canada: Legal cannabis is coming – let's make sure we're educated about the risks
UK: Government unveils plans to improve education for children with additional needs
UK: Case review finds eight services failed murdered teenager
Links ...
Canada: Former foster home operators accused in lawsuit of inappropriate discipline, letting kids use drugs
New Zealand: Education reports with children's views and voices
From the CYC-Net Archives ...
Normalisation or systemalisation? How children are looked after in children's homes
The Lighter Side ...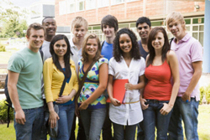 CYC-Net Student Hub
We invite students to register on our new moderated Student Hub, a student-specific discussion group on CYC-Net which will provide a place where students can have discussions with each other - student to student.
Our new student hub will run in parallel with our general CYC discussion group.
>> To join our new hub, sign up here. Once signed up, send us your questions here.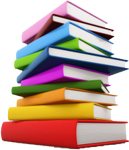 Readings on ...
Activities and Play, Addiction, Administration, Adolescents, Attachment, Assessment/Outcomes, Behaviour, Boundaries, Bullying/Teen violence, Child Abuse, Children's Rights, Community, Competence, Conflict, Culture/Society, CYC: The Profession, Delinquency, Development, Discipline, Education, Engaging, Ethics, Family, Foster Care, History, Humour, Intervention, Juvenile Detention, Life Space Work, Love, Milieu, New CYC Workers, Outdoor Education, Parents and Parenting, Peers, Philosophy, Practice, Programs, Punishment, Relational Practice, Residential Care, Resilience, Restorative Practice, Runaways/Homelessness, School, Self, Sexual Issues, Strengths, Stress and Self-care, Success, Supervision, Theories, Therapy, Training, Transitions, Treatment, Voices of Youth, Youth crime and Juvenile Justice