The Daily News ...
Viewpoints, Reports, Opinions, Press Releases and Other Journals
Should children be heard in English family court cases?
Outdoor play boosts children's performance in class, says Norwegian study
One in five children anxious about secondary school
Confronting a crisis of homeless youth in California
Adoption amendments come into force in Ireland
'He hid in a cupboard - we just couldn't get him to school'
Links ...
This is why child obesity rates have soared
From detention to graduation: Examining the role of education in the U.S. juvenile justice system
From the CYC-Net Archives ...
Frank Delano: The real "money in the bank": Building relationships in Child and Youth Care
The Lighter Side ...
CYC-Net has a new dedicated discussion hub for students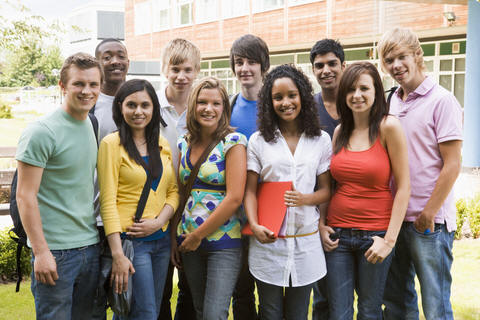 We invite students to register on our new moderated Student Hub, a student-specific discussion group on CYC-Net which will provide a place where students can have discussions with each other - student to student. Our new student hub will run in parallel with our general CYC discussion group.
Students may be interested in discussing their schools, programs, course material, classes they are taking, papers they are writing, as well as the challenges they are facing. They could connect with other students to ask questions about further education, reach out regarding areas of common interest, or discuss upcoming conferences available to students (maybe even helping each other out with travel or accommodation to attend events in other countries). The limits are endless in terms of students helping students. The group will be moderated by at least one professor or instructor from a participating college or university to ensure that questions and answers remain relevant and respectful - and to guide discussion where necessary.
Our new student hub will also offer a place for the next generation of CYC professionals and leaders to begin to form relationships with others as they find their stride in their understanding of CYC as a discipline.
To join our new hub, sign up here.