The Daily News ...
Viewpoints, Reports, Opinions, Press Releases and Other Journals
Ireland: Young people in State care repeatedly experiencing the same difficulties
Canada: BC Minister's statement on World Mental Health Day 2018
Concussion care for children and adolescents: New recommendations
USA: The overhyped data on video games and aggression
UK: Number of newborn babies taken into care doubles
Australia: Indigenous children more likely to fear lack of safety, bullying and discrimination
Links ...
Canada: Homeless census highlights need for support for youth in care, Indigenous people, organizer says
USA: Youth living in settlements at border suffer poverty and lack of health care
From the CYC-Net Archives ...
David Roush: Restricting or educating?
The Lighter Side ...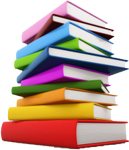 Readings on ...
Activities and Play, Addiction, Administration, Adolescents, Attachment, Assessment/Outcomes, Behaviour, Boundaries, Bullying/Teen violence, Child Abuse, Children's Rights, Community, Competence, Conflict, Culture/Society, CYC: The Profession, Delinquency, Development, Discipline, Education, Engaging, Ethics, Family, Foster Care, History, Humour, Intervention, Juvenile Detention, Life Space Work, Love, Milieu, New CYC Workers, Outdoor Education, Parents and Parenting, Peers, Philosophies, Practice, Programs, Punishment, Relational Practice, Residential Care, Resilience, Restorative Practice, Runaways/Homelessness, School, Self, Sexual Issues, Special Needs, Strengths, Stress and Self-care, Success, Supervision, Theories, Therapy, Training, Transitions, Treatment, Voices of Youth, Youth crime and Juvenile Justice