The Daily News ...
Viewpoints, Reports, Opinions, Press Releases and Other Journals
UK: Are video games really addictive?
Good relationships with siblings may buffer the effects of family conflict
Ireland: Probe finds major social work staffing issues left most vulnerable children at risk
USA: Tampa child welfare puts too many kids in foster care due to media fear
Canada: Ontario doors open to new Child Welfare Immigration Centre of Excellence
UK: Musical youth: The school turning teenagers' lives around
Links ...
USA: Border separations show why the U.S. doesn't have orphanages any more
14 must-read books for people who work with youth outdoors
From the CYC-Net Archives ...
Kiaras Gharabaghi: Apps for the post-modern Child and Youth Care Practitioner
The Lighter Side ...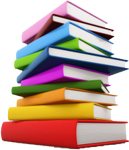 Readings on ...
Activities and Play, Addiction, Administration, Adolescents, Attachment, Assessment/Outcomes, Behaviour, Boundaries, Bullying/Teen violence, Child Abuse, Children's Rights, Community, Competence, Conflict, Culture/Society, CYC: The Profession, Delinquency, Development, Discipline, Education, Engaging, Ethics, Family, Foster Care, History, Humour, Intervention, Juvenile Detention, Life Space Work, Love, Milieu, New CYC Workers, Outdoor Education, Parents and Parenting, Peers, Philosophy, Practice, Programs, Punishment, Relational Practice, Residential Care, Resilience, Restorative Practice, Runaways/Homelessness, School, Self, Sexual Issues, Special Needs, Strengths, Stress and Self-care, Success, Supervision, Theories, Therapy, Training, Transitions, Treatment, Voices of Youth, Youth crime and Juvenile Justice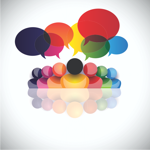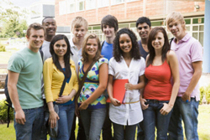 Student Discussion Hub
We invite students to register on our new moderated Student Hub, a student-specific discussion group on CYC-Net which will provide a place where students can have discussions with each other - student to student. Our new student hub will run in parallel with our general CYC discussion group.
>> To join our new hub, sign up here. Once signed up, send us your questions here.