The Daily News ...
Viewpoints, Reports, Opinions, Press Releases and Other Journals
UK: Professionals often failing to spot sexual abuse of boys, Barnardo's warns
Youth report improved wellbeing as result of tailored mental health services
Canada: Report addresses over-representation of Black and Indigenous children in foster care
Australia: Child protection worker calls out practices that could lead to the death of at-risk children
UK: Vulnerable children at risk due to social care 'postcode lottery', MPs warn
Australia: Skateboarder rolls in to keep kids in the skate park and out of trouble
Links ...
USA: 'They're not monsters': The roots of young girls' violence
India: Child sex crime – is it a growing problem?
From the CYC-Net Archives ...
Loss, disappointment and the whole damn thing
The Lighter Side ...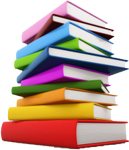 Readings on ...
Activities and Play, Addiction, Administration, Adolescents, Attachment, Assessment/Outcomes, Behaviour, Boundaries, Bullying/Teen violence, Child Abuse, Children's Rights, Community, Competence, Conflict, Culture/Society, CYC: The Profession, Delinquency, Development, Discipline, Education, Engaging, Ethics, Family, Foster Care, History, Humour, Intervention, Juvenile Detention, Life Space Work, Love, Milieu, New CYC Workers, Outdoor Education, Parents and Parenting, Peers, Philosophies, Practice, Programs, Punishment, Relational Practice, Residential Care, Resilience, Restorative Practice, Runaways/Homelessness, School, Self, Sexual Issues, Special Needs, Strengths, Stress and Self-care, Success, Supervision, Theories, Therapy, Training, Transitions, Treatment, Voices of Youth, Youth crime and Juvenile Justice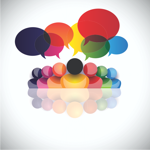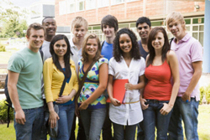 Student Discussion Hub
We invite students to register on our new moderated Student Hub, a student-specific discussion group on CYC-Net which will provide a place where students can have discussions with each other - student to student. Our new student hub will run in parallel with our general CYC discussion group.
>> To join our new hub, sign up here. Once signed up, send us your questions here.