Daily News ...
Friday 22 July 2016
ViewPoint ...
What real inclusion for kids with autism looks like
Link 1 ...
Pioneering community worker Bob Holman - Obituary
Other Journals ...
Harvard study pegs how parental substance abuse impacts kids
Archives ...
Gerry Fewster: For giving is for getting
Report ...
'Something wrong' with Alberta's child welfare system for Indigenous families: advocate
Opinion ...
Anger management and the code of the street
Today ...
Those kids said WHAT?! 28 hilarious real-life teacher stories
Link 2 ...
The Mulberry Bush School
Press Release ...
Ireland: Yet again, state fails to protect vulnerable young people and adults
Cartoon ...
Today's Cartoon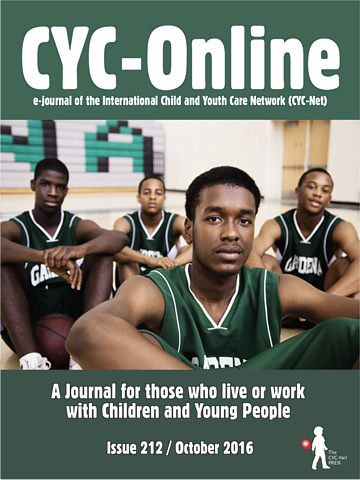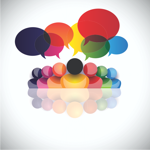 Activities and resources for younger children?
/
Broken or unsupportive office teams?
/
Consistency
/
Consistency 2
/
Difference between Counter transference and Projective identifications?
/
Drama, dance as therapy
/
Effectiveness of the Life Space Interview
/
Family involvement?
/
Handling discouragement
/ Incorporating diversity and indigenous culture in CYC practice /
Key working
/
Leaders/future leaders in our field?
/
Meal times
/
Mentoring for practitioners?
/
New supervisor
/
Older reflections on early practice
/
Qualitative analysis software
/
Reconnecting youth with family?
/
Resistance?
/
Skill set needed for residential social worker
/
Supervised visitation?
/
Time outs?
/
Working on yourself
/
Youth Leadership programming?
[See all Discussions here]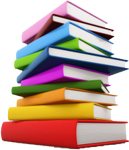 READAROUNDS ON
Parents and parenting
Garland, Greer, Maier, Samakosky, Resnick, Pantin, Fortuin, Doxsie, Baker & Soden, Doyle et al, Morse, Dodds, Friesen, Snedeker, Dunnewind 1, Dunnewind 2, McEntire, Maglio, Amato, Robertson, Wolff, Wilson, Rollins, VanderVen, Gannon, McKerrow, Moore, Pelton, Fein, Gershoff, Vuoto, Niss, Allen, Brown, Evans, Migliaccio, Barth, Venderwoerd, Moretti, Baker & Pisecco, Lang, Greenspan, Lasson, Longo, Patten, Perks, Silvis, Goldstuck, Pelham, Peterson, Nielsen, Jarrett, Cousins & Milner, Garbarino, Dimitoff, Smdaily, Pease, Fewster, Phelan 1, Phelan 2, Pringle, Maxine, Dryfoos, Sexton, Maag, Bryan, Sarfati, Evans, Overparenting, Jamieson, Freeman, McLanahan et al