Let's Celebrate!
2015 International Child and Youth Care Workers' Week from May 3-9
#CYCWeek2015
Daily News ...
Monday 4 May 2015
Report ...
Segregation of the nation's children starts with preschool, new report finds
ViewPoint ...
Scotland: Haldane youngsters have a fantastic, fun-filled Easter break
Opinion ...
Ireland: Have we lost sight of the bigger picture on child protection?
Quote ...
Avoiding hell
Today ...
Madison Area YMCA's travel soccer tryouts set for May
Link 1 ...
Tolerance Fair 2015 at Wolstein Center seeks to get people to celebrate differences
Link 2 ...
Auschwitz survivor's story inspires lost daughter, Beaverbrook author
Other Journals ...
Canada: Youth philanthropist dedicated to community
Press Release ...
A call for equity in digital media and learning design
Archives ...
Nils Ling: A barn razing
Cartoon ...
Today's Cartoon
Kids' Wisdom ...
Today's Wisdom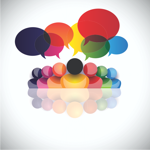 Benefits of independent living programmes
/
Challenges caregivers experience to support their children with education?
/
Consequences?
/
Gang violence?
/
Knowing a client/family personally?
/
Leaving care
/
Mixed age groups?
/
Negative co-workers?
/
Oppositional Defiant Disorder?
/
Treating ADD-ADHD kids
/
Stress and burnout in the field
/
Teen runaways?
/
Trends?
/
Unliked clients
/
Unliked clients 2
/
What unites CYC workers?
...
See all

This fortnight's readaround
Activities
Gannon and Karth 1 , Gannon and Karth 2 , Ramsden , Donohue, Gannon ,Coltin, Rooth , Fullcircle, Fulcher, Smith 1 , Smith 2 , Roush, Finkelstein, Martin, Nightingale , Pazaratz , Mills , Therapeutic games , VanderVen 1, VanderVen 2, VanderVen 3 , VanderVen 4 , VanderVen 5 , ERIC , Rollins, Schwartz , Hahn , Reihl, Lehman, Neill, Peterson , Whittaker 1, Whittaker 2, Legault, Maclean, Krueger 1, Krueger 2, Flanagan, Kendrick and Smith, Ridgely, Jeary, Phelan, Bronfenbrenner, Paul, Rambo, Maier 1 , Maier 2, Mitchell, Overton, Heald , Altman, Muir, Skramstad, Sali, Activities for younger kids

See other Readarounds here