The Daily News ...
Viewpoints, Reports, Opinions, Press Releases and Other Journals
Individual training of parents is best for small children with ADHD
USA: The Shiloh Scandal Is Even Worse Than It Seems
UK: Award winning Children in Care Council
USA: Oregon ranks first for homeless youth
USA: Local foster youth partner with UNT to create film and tell their stories
Links ...
Youth turn to self-help projects to wean themselves off drug addiction
Tough love, an outdated parenting style that Kiwis favour
From the CYC-Net Archives ...
John Sullivan: The Art of Working with Manipulators
The Lighter Side ...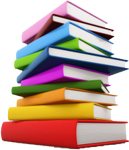 Readings on ...
Activities and Play, Addiction, Administration, Adolescents, Attachment, Assessment/Outcomes, Behaviour, Boundaries, Bullying/Teen violence, Child Abuse, Children's Rights, Community, Competence, Conflict, Culture/Society, CYC: The Profession, Delinquency, Development, Discipline, Education, Engaging, Ethics, Family, Foster Care, History, Humour, Intervention, Juvenile Detention, Life Space Work, Love, Milieu, New CYC Workers, Outdoor Education, Parents and Parenting, Peers, Philosophies, Practice, Programs, Punishment, Relational Practice, Residential Care, Resilience, Restorative Practice, Runaways/Homelessness, School, Self, Sexual Issues, Special Needs, Strengths, Stress and Self-care, Success, Supervision, Theories, Therapy, Training, Transitions, Treatment, Voices of Youth, Youth crime and Juvenile Justice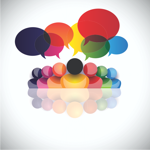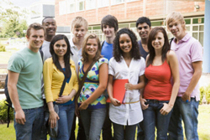 Student Discussion Hub
We invite students to register on our new moderated Student Hub, a student-specific discussion group on CYC-Net which will provide a place where students can have discussions with each other - student to student. Our new student hub will run in parallel with our general CYC discussion group.
>> To join our new hub, sign up here. Once signed up, send us your questions here.