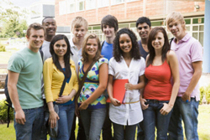 CYC-Net Student Hub
We invite students to register on our new moderated Student Hub, a student-specific discussion group on CYC-Net which will provide a place where students can have discussions with each other - student to student. Our new student hub will run in parallel with our general CYC discussion group.
>> To join our new hub, sign up here. Once signed up, send us your questions here.

The Daily News ...
Viewpoints, Reports, Opinions, Press Releases and Other Journals
USA: Transitioning back to school and after-school programs after a mental health crisis
UK: Children spend half the time playing outside in comparison to their parents
Canada: 'Tragic' youth suicide numbers laid bare in new report from Alberta's child advocate
Ireland: Call for wider support for carers of children with disabilities
New Zealand: Experts propose framework for Royal Commission into abuse
USA: Not a foster child, I nearly fell through the cracks between government and family
Links ...
England: Life in 'likes'– Children's Commissioner report into social media use among 8-12 year olds
Canada: Marijuana addiction is real, and teenage users are most at risk
From the CYC-Net Archives ...
The vulnerability of residential work
The Lighter Side ...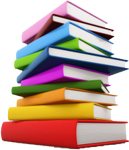 Readings on ...
Activities and Play, Addiction, Administration, Adolescents, Attachment, Assessment/Outcomes, Behaviour, Boundaries, Bullying/Teen violence, Child Abuse, Children's Rights, Community, Competence, Conflict, Culture/Society, CYC: The Profession, Delinquency, Development, Discipline, Education, Engaging, Ethics, Family, Foster Care, History, Humour, Intervention, Juvenile Detention, Life Space Work, Love, Milieu, New CYC Workers, Outdoor Education, Parents and Parenting, Peers, Philosophy, Practice, Programs, Punishment, Relational Practice, Residential Care, Resilience, Restorative Practice, Runaways/Homelessness, School, Self, Sexual Issues, Strengths, Stress and Self-care, Success, Supervision, Theories, Therapy, Training, Transitions, Treatment, Voices of Youth, Youth crime and Juvenile Justice