Daily News ...
Friday 28 April 2017
ViewPoint ...
Keep the light of a college education burning bright for New York's foster youth
Link 1 ...
'I always feel sad here': children tell of life inside Victoria's youth detention centres
Other Journals ...
Study cites factors linked to suicide in the young
Archives ...
Mark Krueger: More thoughts about place
Report ...
USA: Spending disparities foster inequality among kids, new reports say
Opinion ...
Generational inequality: a country fit for all ages
Today ...
In Romania, a teacher's care helps shape her students' future
Link 2 ...
Pupil power: how students are turning schools green
Press Release ...
Free prescription drug coverage coming for Ontario youth and children
Cartoon ...
Today's Cartoon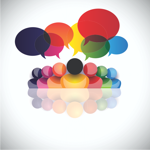 Discussion
Characteristics/knowledge people bring into CYC work? / Cross discipline education / Excluding children/expulsion/suspension? / Foetal Alcohol Syndrome interventions/programs? / Humour in the workplace? / Identity-first or person-first language? / Limits to helping clients? / Meal times / No-touch policy / Parental engagement programmes linked to improving attainment / Pulling eyelashes / Restraint 1 / Restraint 2 / Restraint 3 / Safety in the field? / Should child and youth care workers study social psychology? / Street Kids / Time outs? / Technological barriers in the therapeutic relationship? / Unliked clients / Unliked clients 2 / Vulnerable youth in the education system / What to do? / Youths' privacy?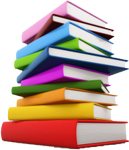 READINGS ON
Activities and play
Gannon and Karth 1, Gannon and Karth 2, Cottle, Ramsden, Donohue, Gannon, Coltin, Rooth, Fullcircle, Fulcher, Smith 1, Smith 2, Roush, Finkelstein, Martin, Nightingale, Pazaratz, Mills, Therapeutic games, Nel, VanderVen 1, VanderVen 2, VanderVen 3, VanderVen 4, VanderVen 5, Waterhouse, ERIC, Shepard, Rollins, Schwartz, Hahn, Baizerman, Reihl, Neill, Peterson, Whittaker 1, Whittaker 2, Legault, Krueger 1, Krueger 2, Flanagan, Phelan, Rambo, Maier 1, Maier 2, Mitchell, Heald, Altman, Muir, Skramstad, Sali, Bell & Fuller, VanderVen 6