THE INTERNATIONAL CHILD AND YOUTH CARE NETWORK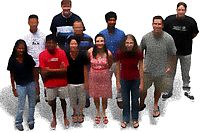 _____________________________________________________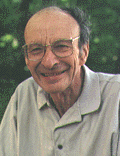 Urie Bronfenbrenner
Urie Bronfenbrenner, a Cornell University professor emeritus who helped found the national Head Start program, died at his home on Sunday 25 September 2005. He was 88.
The Russian-born Bronfenbrenner – who was credited with creating the interdisciplinary domain of human ecology – was widely regarded as one of the world's leading scholars in developmental psychology and child-rearing.
In 1979, Bronfenbrenner developed his groundbreaking concept on the ecology of human development - the study of human beings and how they interact with their environments. His work led to new directions in basic research and to applications in the design of programs and policies affecting the well-being of children and families both in the United States and abroad.
Earlier in his career, Bronfenbrenner - along with developmental psychologists Mamie Clark and Edward Zigler - helped spur the creation of Head Start, the federal child development program for low-income children and their families. Some 20 million children and families have participated in Head Start since its inception in 1965.
Before Bronfenbrenner, child psychologists studied the child, sociologists examined the family, anthropologists the society, economists the economic framework of the times and political scientists the structure. Bronfenbrenner viewed them all as part of the life course, embracing both childhood and adulthood.
In his later years, Bronfenbrenner warned that the process that makes human beings human was breaking down as disruptive trends in American society produced ever more chaos in the lives of America's children.
"The hectic pace of modern life poses a threat to our children second only to poverty and unemployment," he said. "The signs of this breakdown are all around us in the ever growing rates of alienation, apathy, rebellion, delinquency and violence among American youth."
Born in Moscow, Russia, in 1917, Bronfenbrenner came to the United States at age 6. He received a bachelor's degree from Cornell in 1938, completing a double major in psychology and music. He later received an M.A. at Harvard followed by a Ph.D. from the University of Michigan in 1942.
After graduation, he was inducted into the Army where he served as a psychologist. He joined the Cornell faculty in 1948.
He held many honorary doctoral degrees from American and European universities. The American Psychological Association annually gives an award for "lifetime contribution to developmental psychology" in Bronfenbrenner's name.
He was the author, co-author or editor of more than 300 articles and chapters and 14 books.
At his death, Bronfenbrenner was the Jacob Gould Sherman Professor Emeritus of Human Development and of Psychology at Cornell University. In 1993, Cornell renamed its Life Course Institute after Bronfenbrenner.
A memorial service organized by his family is planned for Oct. 8. A service for the Cornell community will be announced later, the school said.
He is survived by his wife, Liese; six children, including Kate, who is the director of labor education research at Cornell.
27 September 2005
http://www.auburnpub.com/articles/2005/09/27/news/local_news/news06.txt
___
We remember Urie Bronfenbrenner for one of the best known and most evocative dictums in our work – that "Every child needs at least one person who is really crazy about him or her".
See on this site:
Five Critical Processes for Positive Development
http://www.cyc-net.org/today2000/today000707.html
Some thoughts on using an ecosystem perspective (Jack Phelan)
http://www.cyc-net.org/cyc-online/cycol-0904-phelan.html
___

SEE ALSO:
Carol Bellamy
Adam Smith
Shane Salter
Henry Maier
Val Peter
Cathy Richardson
Gerard Pantin