THE INTERNATIONAL CHILD AND YOUTH CARE NETWORK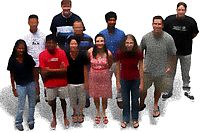 _____________________________________________________


TRINIDAD AND TOBAGO

Father Gerard Pantin

Service above all else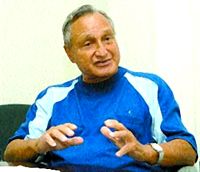 SERVOL founder, Father Gerard Pantin.
Photo: Jermaine Cruikshank
In our Men of Substance series, we get into the minds and memories of those unique men whose work has meaningfully affected the people of Trinidad and Tobago.
In this, our second installment, we speak at length with SERVOL founder, Father Gerard Pantin. Like the rest of his siblings, Gerry Pantin has placed the service of others above all else. And over more than thirty years he has not only identified the source of social decay, but developed a tried and true solution.
Thirty-five years ago – just two months after he dared into Laventille to extend ear and hand – the priest waxed prophetic. The major problem from which every other problem stems is the lack of a stable family life. The majority of children born in the area have no experience of what it is to have a father living in the same house as a mother. And a new trend is gathering momentum: young mothers are leaving home to migrate to the USA from where they hope to send money back to their children.
That might have worked when the sturdy extended Trinidadian family existed in which grandparents looked after the children. However, the latter has collapsed and in many instances the children have to fend for themselves with dire consequences. This lack of love and attention has a brutalising effect on the children's emotional development and the child often grows up without the ability to love.
A less gracious man would have wagged his finger throughout the decades' deterioration. And now, looking on at the crammed prison cells and gory headlines, he would have smugly announced, "I told you so". Father Gerard Pantin, on the other hand, dedicated his life toward respectful service and the development of a novel and celebrated approach to youth outreach.

In Trinidad and Tobago SERVOL boasts more than 160 early childhood centres, dozens of skills training stations, and even a La Romaine centre that prepares adolescents for jobs in the petroleum industry. But the crux of SERVOL's success is their adolescent development programme–a three-month-long intensive course that addresses teen's esteem, sexuality and family life awareness. The course has been adopted in a number of Caribbean nations and has gone as far afield as South Africa, Israel and Ireland. In many of these countries plans are afoot to integrate the program into schools. The organisation's work has been lauded by UNESCO. Over the years SERVOL has served more than 87,000 of T&T's young people.
The fundamentals of Pantin's approach were developed during his first few months in the hills. It was 1970. The black power revolution had just rumbled through Port of Spain. Pantin, a 41-year-old priest and St. Mary's College teacher in those days, says he experienced "a moment of divine madness".
He approached a group of Laventille limers, introduced himself and announced, "how can I help you?".
"They responded with colourful language," Pantin chuckles. "Eventually they said they wanted a football. I said give me half the money and I'll contribute the other half. They said they didn't have money. I said 'but you're smoking marijuana and you're drinking a beer. These things cost money'. So they made a collection and said 'you better come back with a football." The philosophy of SERVOL was founded at that moment, Pantin says: Never give something to somebody unless they contribute.
Conspiracy theories loomed over Pantin for months as he helped organise mainly sporting equipment and grounds for the community's 20-something-year-olds. He'd been dispatched to pacify protesters, some said. Or he was a CIA agent. Or a government spy. Laventille's elders sceptically observed until they were convinced of his sincerity. Then they offered Pantin important advice: "You're trying to help people who are hardened in their attitudes," they told him. "Focus on the teenagers."
"That was the foundation for SERVOL. Listen to people. Don't just jump in with your preconceived ideas," Pantin says.
SERVOL went on to become a pioneer in the fields of early childhood education, teacher training and parent outreach. But its most critical activity, Pantins insists, is its attempt to reach young people and help them recognise their worth via an intense journey through human development, sexuality education and self discovery.
"The criminals are coming straight from the education system. The most violent and vicious acts are being committed by 17 and 18-year-olds. What really saddens me is the brutality. They kill you. They dig out your eyes. They chop off your feet. That rage and anger inside them dates back to childhood. The answer lies in the education system. It is the one place every child goes and there is the opportunity to have a profound effect," he says. Pantin insists that the adolescent development program should be instituted in all secondary schools. He emphasises, as well, that there should be a closer working relationship between the civil service and our country's passionate non governmental organisations (NGOs).
The priest admits that he is disappointed to hear intelligent people express support for the death penalty without directing their minds to the real reasons behind crime. The Ministry of Education, he adds, is slow to implement the SERVOL solution. After years of seeing the problem and refining an answer, Pantin's most elusive goal must be getting the powers that be to take notice.
Pantin, one of ten children raised on Woodford Street, belongs to a brood that is renowned for their service. Their father passed away when he was just 11-years old. Raised by their mother and a strict aunt, Pantin tells of a happy childhood.
"We were dirt poor," he remembers. "I see children at SERVOL pulling out ten dollars to buy lunch. We never had pocket money. Not a cent. But we had a wonderful time playing cricket and football in the Savannah." Decidedly religious, the Pantin clan went to church every day. One of his brothers, they always knew, would become a priest. Pantin reflects on childhood memories of the late Archbishop Anthony Pantin.
"I grew up being asked 'why can't you be like your brother?'. He was the most extraordinary person I ever met. He never did a wrong thing." The priest stops. He leans forward. He repeats: "Never did a wrong thing." Pantin had a less pious, more adventurous spirit. He didn't dream of entering priesthood. An island scholarship winner, the teenaged Pantin had his eyes set on Mc Gill University.
But Father Valdez, his "clever spiritual director", managed to convince the free spirit to give the option a no-strings-attached try to priest-training. To his great surprise, Pantin found the experience interesting and rewarding. But has he ever missed the layman's life? Does he not sometimes wish he had a wife, for example?

"I felt like this: yes, I was attracted to girls. I love seeing married people, but I never said I wanted to be married to somebody. There's a restlessness in me. Marriage is wonderful but I want to help a thousand wives rather than have one of my own."
And what about children?
"I have 87,000 of them," announces the proud father.
Cedriann J Martin
7 August 2005

http://www.trinidadexpress.com/index.pl/article_woman_mag?id=94377689
___

SEE ALSO:
Carol Bellamy
Adam Smith
Shane Salter
Henry Maier
Val Peter
Cathy Richardson
Gerard Pantin